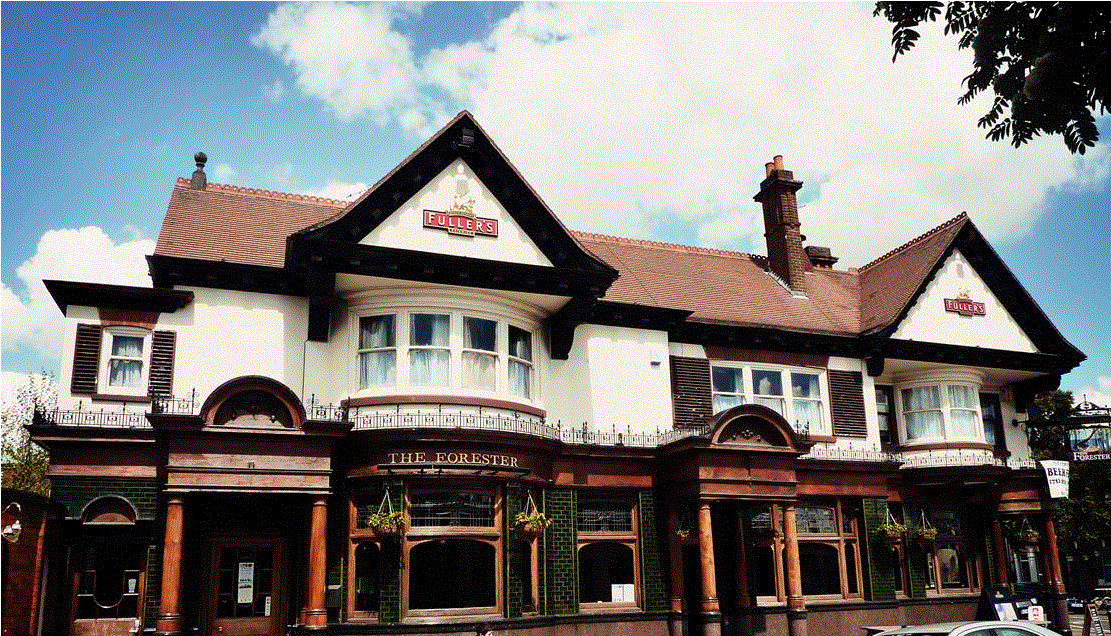 Welcome to The Forester Ealing,
The Forester Ealing Pub and Garden is on the corner of Leighton Road and Seaford Road in Northfields, Built in 1909 by the famous Fullers architect Nowel Parr has recently undergone a fabulous refurbishment - reaffirming its position as one of the finest pubs in Ealing.
Still firing after all these years, two of the original fireplaces from the original build are still intact; they've been providing a warm welcome to our guests for more than 100 years.
So why not come and join us for a drink!
With all the emphasis on the quality of our service and splendid architecture The Forester Ealing is the perfect venue for you relax and enjoy each other's company. Dining here is easy, with our expert Thai chefs using traditional techniques with passion to provide simple and delicious authentic Thai cuisine.
Our pub is also proud to provide comfortable and stylish accommodation to anyone wishing to stay a little longer, in one of several rooms upstairs; available for booking now.
So now you know what it is we have to offer, it's time to book a table and join us! We very much look forward to meeting you all.
See you all soon.
Wishing you all the best,
Your team at The Forester Ealing.
Contact
0208 567 1654 Pub
0208 579 1519 Thai Restaurant
Location:
2Leighton Road, Northfields W13 2EP
Bar Hours:
Sunday 11AM - 11PM
Monday to Wednesday 11AM - 11.30PM
Thursday 11AM - 12AM
Friday and Saturday 11AM - 1AM
Restaurant Hours:
Sunday Carvery 12PM - 6PM
Thai Restaurant
Sunday Closed
Monday to Thursday 12PM - 3PM 5PM - 10PM
Friday and Saturday 12PM - 10PM
WHISKEY NIGHT
Weekends, not your thing? why not come down on a Monday Night and enjoy one of our finely selected Malts and Single Malts for only £3 per single, whilst still enjoying our cheeky double up offer for only £1.50 extra.
​
(COMING BACK SOON) POKER NIGHT TUESDAYS
Think you have what it takes to beat the best the Forester has to offer. Come on down on a tuesday night. The game starts at 7.45pm in the function room.
QUIZ NIGHT (BACK AND BACK WITH A BANG)
Think you know it all? Put it to the test, Every Wednesday at 8pm with some food, drinks and other fantastic prizes to be won.
LADIES NIGHT
"Ladies, Thursday is the new Friday!"
Bottle of Prosecco for only £16.95
SUNDAY CARVERY
Dont fancy Cooking? Washing up? well we have the answer. Our famous Sunday Carvery.
Book early to avoid not getting a table.